Is the end of financial year a great time to run out and buy a new car on sale? Maybe not every year. But the end of the financial year brings you a unique opportunity to set your business up for success. And it's about much more than snagging an EOFY special deal. Here's why you should be focused on business improvement at this time of year.
Why choose the end of financial year to invest in business improvement?
You probably hear the same thing every year from about this time. "Buy now!", "Great EOFY Deals!"
Well, we're not here to spruik any special deals. But we are here to help you get the most out of end of financial year business opportunities.
Of course, companies do offer discounts at the end of financial year. But that's not the only reason to improve your business around this time of year.
Manage your accounting
We don't want to use the term 'creative accounting', because that implies you're doing something wrong.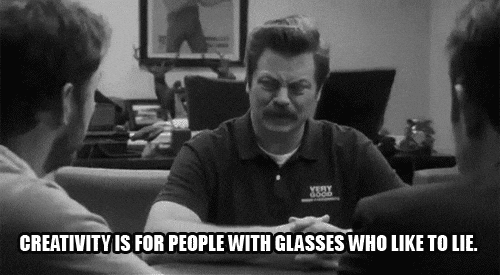 There's a big difference between creative accounting and maximising your business finances legally. That's one of the main reasons why the May – June period is great for investing in your business.
You should be able to get a snapshot of how your profits are looking for the financial year. You should also be able to clearly see whether you're making a lot of profit, or potentially a loss. Let's not think about the losses right now, this is a positive space.
If you've had a great year and cash flow is good, why pay more tax than you need to? If you can invest in business improvement now, it reduces your profit, which means….
That's right – you pay less tax!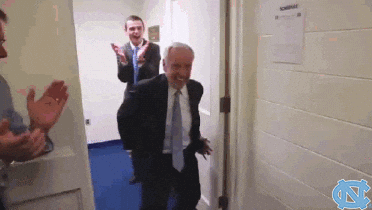 A word of warning though. If it looks like your business is already going to take a loss for the year, spending big now won't help. It just makes your loss bigger, and won't really provide a taxation benefit.
So, understand your finances and manage your spending accordingly.
Access EOFY discounts
We've touched on the discounts. What more is there to say?
You'll start seeing advertisements for EOFY deals any day now. From vehicle companies to software providers, the discounts will be everywhere. So, let loose and grab yourself a bargain, right?
Not quite.
Again, it's a matter of cash flow and understanding your needs. Don't go blowing a huge chunk of money on things your business doesn't need, just because there's a sale on. But if you've identified a growth opportunity or business improvement need, naturally you'll want to explore the option.
Take advantage of Government assistance
Regardless of which side of the political spectrum you fall, there's no denying the lure of free money. If someone is handing out cash, most people want to be first in line.
When we say free money, we're talking about government grants and rebates for improving your business. We've got a whole section below where you can read about the funds available from the government coffers.
The key though, is the date.
June 30 is the end of financial year, and many government rebates expire on that date each year. So, if you want to take advantage of what's available, it's time to get busy!
Understand your business improvement needs
It might be a surprise to absolutely nobody, but 57% of businesses have experienced increased business costs during the three months to April 2022.
Really? You don't say?
Ok, we know we're not telling you anything mind-blowing. But it's still interesting. This isn't isolated to those three months either. The cost of doing business, much like the cost of living, always seems to be on the rise.
Don't be scared of these figures though. We promise it's not the end of the world.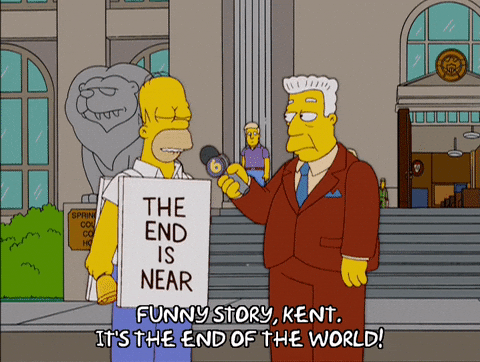 All this really means is businesses need to improve the way they operate. Streamlined processes, increased efficiency and harnessing technology.
Sound like industry jargon? It might be, but it's also 100% true.
The end of financial year is a great time to sit back and take stock of where you're at as a business. What opportunities lie ahead? What challenges are on the way?
Most importantly – what do you need to improve?
Increased productivity
Productivity is always high on every business's radar. We're not talking about whipping your staff into shape or micro-managing people to the point that they're looking for a new job.
It's more about how technology can help increase productivity.
Here at Human Pixel, we're big believers in agile business process improvement. It's all about discovering how technology and humans can work together to increase business productivity. So, how can technology help?
Automation of repetitive tasks
Improved communication channels for customers
Tools to help you maximise resources
Making information easy to find
That's just the tip of the iceberg. There are so many different technologies out there to boost your company's productivity.
Reaching new customers
You've got a great business, right? Your products and services are better than the rest, but you just need exposure. Ok, so, where are all those piles of money you must be making?
Oh, people don't know about you yet?
A lot of business owners think this way, and for many, it's true. But having the best products and services means nothing if nobody is buying them.
Don't despair! There are plenty of ways to improve lead generation and client acquisition. Implementing a dedicated marketing strategy is a great starting point.
You'll also need the technology to support your marketing efforts, such as a high-performing website and a Customer Relationship Management (CRM) system.
Increasing conversions (sales)
Are you getting plenty of clicks on your website, but nobody's buying anything? We hate to be the ones to tell you, but your website might just be really bad.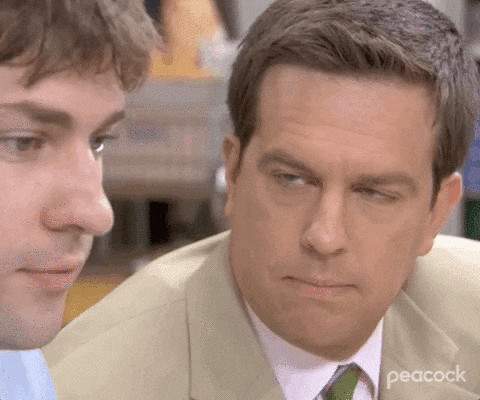 But there can be other reasons why sales fall through the cracks too, such as:
Not responding to customer requests
Failing to monitor social media channels
It's difficult for customers to reach you
Sales teams don't have the tools they need
As you plan how to spend those EOFY dollars, if conversions are your goal, then it might be time for some website redevelopment or implementing a CRM to help your sales team maximise their efforts.
Streamlining your business functions
Do your staff spend countless hours doing boring, repetitive tasks? As in, are they bored to death and spending all day on Seek looking for a new job?
It might not be that bad yet. But we're going to take a giant leap here and say there are also a lot of mistakes happening?
Yep, that's because humans, for all their wonderful qualities, simply aren't great at repetitive tasks. But do you who is good at repetition with incredibly high accuracy?
Machines.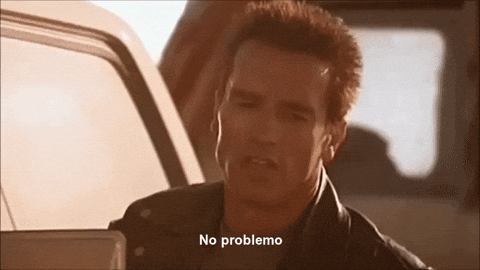 Artificial intelligence can be utilised in a number of ways to streamline your operations, leaving humans to more creative and strategic tasks that they're good at.
Software ideas for business improvement
There are plenty of ways you can improve your business. We're going to focus mainly on how technology can enhance your business. Why? Because as a technology company, it would be weird if we were telling you to get better office furniture or buy a new work vehicle.
So, here are some ways you can invest in business improvement as the EOFY approaches.
Business process optimisation
Things aren't working the way they should. Sales are getting missed. Customers are complaining. Staff are complaining even more. Sound familiar?
These are tell-tale signs your business processes are broken.
Like any meaningful change, the solution lies in understanding the problem. Why not invest in a business process discovery workshop? It's a way to identify what your processes are, which ones are working, and which ones need improvement.
Business process optimisation takes many forms. It's like a shapeshifter, just not as scary. Ultimately, there are a few main goals:
Streamline processes
Free people up for more human-friendly work
Reduce errors
Decrease operating costs
Custom CRM development
According to Thrive My Way, 92% of businesses claim that CRM played an important role in achieving their income goals.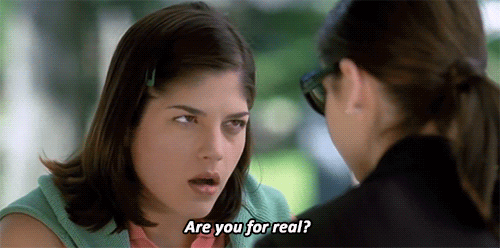 It sounds like a lot, right? Well, that's probably because CRMs are incredible for business. Here are just some of the reasons you need to consider a CRM if you want your business to grow:
Information all in one place
Automate boring task
Increased accuracy
Easy reporting
Lead nurturing
Increased customer satisfaction
If you want to know more about how custom CRM development can help your business, we'd love to chat with you further.
Website development and improvement
By now, we're sure you understand the importance of a great website. If not, would you believe us if we said that 38% of people will stop engaging with a website if the content or layout is unattractive? It's true.
But building a great website is about so much more than making it look pretty.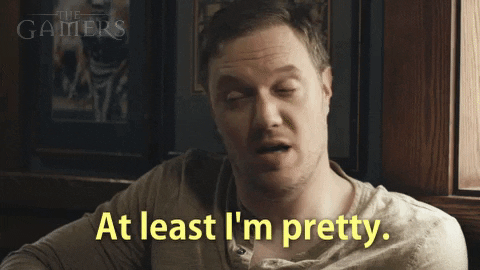 Your website should be all about the customer experience. Identify what your customers want, and give it to them. Things to consider include:
Easy navigation: Is it simple for customers to find the information they need?
Landing pages: When customers click on links or ads, are they arriving on the right page?
Fast-loading: People have no patience, so does your website load quickly?
Mobile-friendly: More searches happen on mobile than desktop.
The all-knowing Google gods also need to be appeased here. While not necessarily for your customer's benefit, your website should also be optimised for SEO. Because if nobody can find your website, it won't matter how pretty it looks.
Software development
Software is the foundation of most modern businesses. That's because we're all living in a digital age, and who wants to be working with endless reams of paper again? Come on, it's not 1995 anymore, and no, music will never be as good as it once was.
But technology is DEFINITELY better than it once was.
When considering business improvement, think about how software could change your business. Imagine a dedicated system that handles everything from sales to customer records. Your staff can use it for their daily tasks. It integrates with your website to handle inventory and orders. Sound like a dream?
It doesn't have to be. Consult with a business software developer to discuss your needs. We're pretty sure your staff will thank you when they only have to use one system instead of several.
Artificial intelligence chatbots
Is artificial intelligence taking over the world? Should we fear the machines?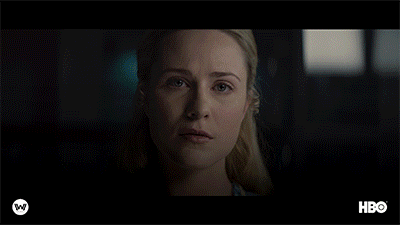 Not quite. But there's no denying the fact that artificial intelligence and machine learning is experiencing massive growth. From your Google Home system to the Netflix algorithms telling you what to watch next, AI is everywhere.
It can be everywhere in your business too, if you're smart! Chatbots are used on more and more websites every day, not to mention in other contact channels like Facebook Messenger. And they can seriously do a lot.
Answer questions
Provide links
Process orders
Solve customer problems
Convert sales
Plus, much more
It all depends on the type of bot you choose!
For more ideas on how artificial intelligence and machine learning can help grow your business, check out these great applications.
Government incentives to know about
We all like to have a go at the government now and then. Isn't it cathartic to vent about those politicians never doing anything for you? Well, at the risk of sounding like your parents, you can choose to complain about the government or you can be proactive and find out how they CAN do something for you.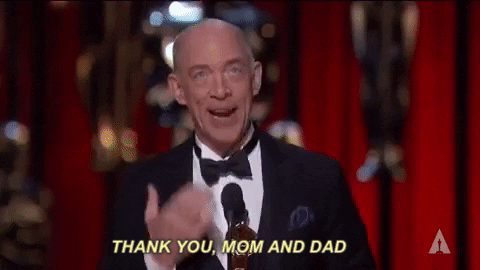 The reality is, both the federal and state governments have plenty of help available for small businesses. You can find incentives, subsidies, rebates, schemes and more. It doesn't matter what you call them, it only matters that you know about them.
Let's start with the basics and drill down from there.
The federal government in Australia has a nifty tool called the Grants and Programs Finder. At the time of writing, there are 725 different programs there aimed at helping your business.
Let's be clear, you're not eligible for all of them. Some are state-based and some are for specific industries. Others are for certain projects. Still, there is a lot there. We mean a LOT. You can filter your search to find out what could be available, and as far as government websites go, it's actually pretty easy to use.
We can hear you asking, "What business incentives can my business get?" Well, here are a few of the big ones.
Instant Asset Write-Off Scheme
This one has been around for a few years now, and is currently set to expire on June 30, 2023. So, the good news is, you've still got some time to take advantage of it.
So, what's it all about?
The Instant Asset Write-Off Scheme lets you write off the full amount of purchases in one taxable year. So, if you buy a business vehicle or a bunch of computer hardware, you don't have to worry about those annoying depreciation calculations.
Under previous taxation laws, if you purchased expensive business equipment, you could only claim a deduction for the depreciation. That is, the amount the equipment has decreased in value. So, let's say you spent $60,000 on a vehicle, you can't reduce your taxable income by $60,000. You might be able to claim 25%, or $15,000 as a deduction each year.
Thanks to the Instant Asset Write-Off Scheme, you could now claim the full $60,000 as a deduction. Provided, of course, you meet the eligibility requirements.
There are a bunch of rules with this one, like everything. Whoever said nothing in life is free was obviously talking about the need to read government funding eligibility criteria.
The rules are different depending on when an item was purchased or installed for use. We won't put all the details here because it would be an entire article in itself. Check out all of the requirements at the link above, and see if you can legally lower your tax while improving your business.
Entrepreneur Programme
The Entrepreneur Programme encompasses a few key sections. It's not just one incentive, rather a collection of them. Do you have to be a young, tech-savvy entrepreneur working on new app while enjoying a latte in the city's trendiest cafe? We hope not.
Here are the main focal points:
Growth Services
Strengthening Businesses (specific to bushfire and flood-affected businesses)
Innovation Connections (primarily for research)
Accelerating Commercialisation (helping you get products to market)
The one we're most interested in is Growth Services. There are 3 different Growth Services:
Growth Roadmap
High Growth Accelerator
SMART Projects and Supply Chains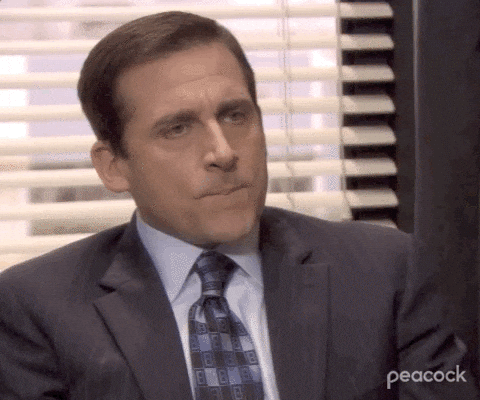 Confused yet? Don't be, it's not as complicated as it sounds.
Basically, with all of these services you go through a facilitation stage. This is where the government puts you in touch with an independent facilitator who looks at your business and identifies opportunities for growth.
Then, you'll get your recommendations and proceed to the grant stage. You can get matched funding of up to $20,000 for business improvement, such as software development, CRM implementation and much more.
See, the government aren't such bad guys after all.
State-based grants and incentives
So, here's where you're allowed to be a little confused. In addition to the big federal grants we've discussed, each state has plenty of its own.
The best we can do here is point you straight back to the Grants and Programs Finder. All of the state-based subsidies and goodies are listed there. Applications for these usually go through the state government instead of federal.
The bottom line is, there's help out there from various government departments depending on your needs.
Are you based in Victoria?
Since we work in the business improvement space with a heavy focus on technology, we couldn't leave this one out. While we can't write about the hundreds of state-based grants out there, this is one that we love.
Introducing the Small Business Digital Adaption Grant.
For small businesses in Victoria, you can get a rebate for new or upgraded digital products of up to $1200.
It certainly won't pay for a whole new software system, but it's a contribution towards anything you want to do in the digital/technology space. If they're handing it out, why not take it?
To take full advantage of the end of financial year, why not give us a call? From CRM implementation to custom software, Human Pixel helps you harness the power of technology to make your human efforts easier.
Reach out to us today, and find out how we can help.