Do you get excited by the prospect of optimising your business systems? Does improving the customer experience get you out of the bed in the morning? We get it. Us too.
That's why we thought we'd share a little information on website enquiry forms and CRMs. Mainly why the two should be integrated, and how you can do it.
So, if you're already more than familiar with what contact forms and CRMs are, you can skip ahead. For everyone else, we'll start with the basics.
What is a website enquiry form?
Ok. Let's do a little housekeeping here, just in case you're completely confused by the title of this article. Before we get too carried away with the technical stuff, let's look at the basics. To start with, what is a website enquiry form?
The name alone basically answers the question, but just to be sure we've covered everything…. A website enquiry form is any type of contact form on your website. They might have some different names, such as 'contact form' or 'enquiry form', but they're all much the same.
It's a form where customers can input their basic information and either ask you to contact them or ask a specific question. However, while these forms may look like they're for the benefit of the customer, they have another purpose.
Of course, it's great for customers to contact you electronically, but what you really want is that elusive data you crave.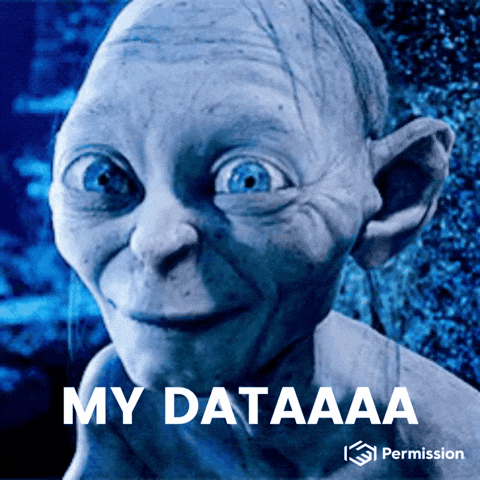 Most contact forms allow you to customise them in some way, for example, ensuring that the form can't be submitted without an email address.
Ultimately, you'll likely add these customers to your email marketing list, so that's why email addresses are the most common 'required' field. If you value other data more highly, such as phone numbers, you can make that a required field. The choice is yours.
What is a CRM?
Ok, this one is a little more complex to answer. The simple description? CRM stands for Customer Relationship Management. When we talk about a CRM, we're talking about the system used to store customer information and manage customer interactions.
So, it's just like an interactive customer list?
No, it's a lot more than that. CRMs are also very customisable, and most let you choose the features you want. Isn't that nice of them? For example, you may love capturing customer information so that you can provide more thorough customer support.
A CRM puts all of your customer information in one place so your sales and support teams have everything at their fingertips when speaking to customers. It also has several other features, allowing you to perform email marketing tasks, create and manage workflows, get accurate reporting and even forecast for the future.
So, they're an extremely valuable business tool, especially when it comes to lead management. And, as you're about to learn, other systems can be integrated with a CRM for even more streamlined business functions.
Ok, that's the boring stuff out of the way.
If you've made it this far, well done. Now, let's get into something meatier.
Why should you use CRM integrated web forms?
There are two really important reasons to integrate your website's contact forms with your CRM.
Improve the customer experience
Gather valuable customer information
This is basically what it all boils down to. It's a process that's beneficial to both the customer and your business.
Improving customer service
Contact forms are pretty easy to use, right? We're not talking about something that should cause the customer too much stress. But integration helps the customer when it comes time to respond. With all of the customer's information, order history and previous interactions recorded on a CRM, your teams can provide better responses.
Gathering valuable customer information
Secondly, by linking a contact form with your CRM, you instantly grow your customer list. Even customers making their first enquiry are automatically loaded into the CRM. This may not have any direct benefit straight away, but it does in the long run.
You'll be able to add them to your email marketing list for future correspondence. Plus, you'll have a record of their enquiry. So, if they contact you again, boom! You can provide them with awesome service and nurture them towards a sale.

It's a win-win.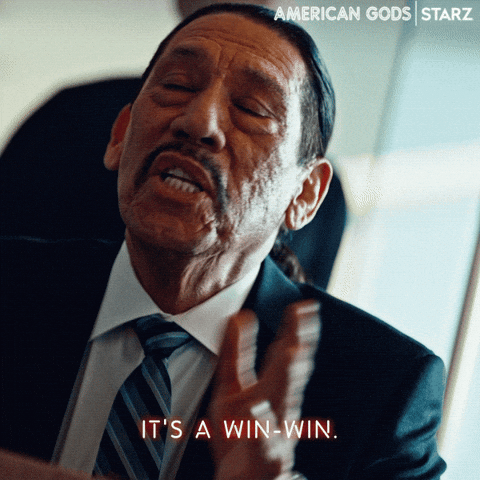 Let's break this down a bit further into specific examples of why integration can make your life a whole lot easier.
1. Cut down on admin
Your website is a powerful tool and can collect a lot of useful information. The problem is, can you imagine compiling all of that data yourself? No thanks!
Modern websites are usually equipped to send lead data to the administrator at regular intervals, but even that data is usually contained within a spreadsheet. From there, you're probably going to have to alter the data or transfer it elsewhere to use it properly.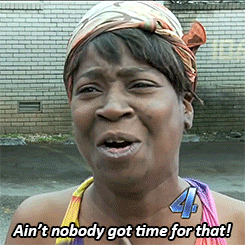 Think of all the productivity wasted if your sales and admin staff need to mess around with that data. Give your teams a break and let the contact form/CRM integration work its magic instead. Leave your staff to do the valuable work of turning those leads into sales.
2. Connect with leads quickly
If you've read any of our blogs in the past, you'll know that we love automation. We can't talk about it enough. Humans and technology can work amazingly well together, and that's because of automation.
CRMs like Zoho, Salesforce, HubSpot and more use automation to make your workflows…well, flow. In this situation, the automated function of transferring customer contact data and enquiries to your CRM means your staff can contact leads straight away.
ZenDesk reports that 66% of customers expect to engage with someone immediately when they contact a business. While using a contact form usually indicates a customer is willing to wait, you can bet they'll appreciate it when they receive a reply within a few minutes because your teams have been instantly notified of a new lead.
3. Fewer complaints
Do you like dealing with customer complaints due to poor service? It's not really a pleasant part of anybody's day, except maybe a Karen.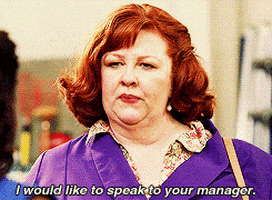 For the people dealing with these complaints, it's always frustrating. And the reality is, it's probably not the customer's fault. If you've left a website enquiry unattended, then you'll be losing a sale at best, and dealing with irate customers at worst.
4. Enhance your workflows
Basically, everything just runs smoother with CRM and enquiry form integration. The system does most of the heavy lifting so that you don't have to. The CRM receives a new enquiry and quickly allocates it to an available team member who can respond instantly.
From there, the workflow guides staff on how to convert the lead into a sale. It won't work every time, but with such streamlined workflows, you've certainly put yourself in the best position to win new business.
5. Better tracking
When you use a CRM, a big part of the value is the analytics you get from it. Your monthly reporting shows all of your leads coming in, and how you did at converting them into sales. Of course, if you don't track this data, you're throwing valuable data (and probably money) out the window.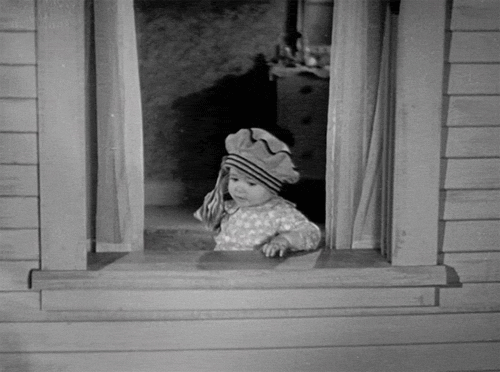 By integrating your website forms and CRM, you can get access to valuable reporting that tells you how your sales teams have performed for the previous month. Remember, it's hard to grow a business if you don't have the right data.
How to integrate website enquiry forms with your CRM
Firstly, we should probably backtrack a bit. We've been talking about CRMs as though everybody has them. We realise that not all businesses use a CRM. So, for those that don't this article should probably make you think about the benefits a CRM can provide your business.
Salesforce reports that sales productivity can increase by 34% when using a CRM. We've written extensively about the benefits of CRMs, especially Zoho One, so we won't go over old ground. If you haven't considered a CRM yet, you probably should.
If you already use a CRM but you don't have your website enquiry forms integrated, then maybe it's because you didn't know you could. Or didn't know how. So, let's change that.
If you already have a CRM
If you've already got a CRM that you use every day, congratulations. Why? Because the process of linking to your website enquiry forms is actually pretty simple. Here's what you need to do:
1. Identify your CRM
Ok, just to make everything really clear: Your CRM is the system used to capture sales and lead data (plus a whole lot more). Your sales teams use the CRM for their daily work. Popular ones include:
Zoho CRM
Salesforce
Hubspot
Infusionsoft
AgileCRM
Klaviyo
Active Campaign
You likely use this system every day, so this step shouldn't be too hard.
2. Identify your CMS
CMS stands for 'content management system'. Basically, it's the platform on which your website has been built. The most popular one by a mile is WordPress, but there are others:
WordPress
Joomla!
Magento
Shopify
WIX
Squarespace
Drupal
Duda
If you're not really involved in the daily running of your website, you might need to fish out the old email that your website developer sent with the login details!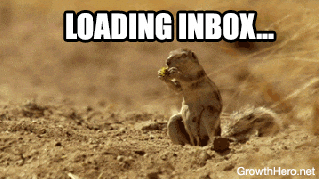 3. Find a suitable CMS plugin
We recommend doing a little Google research on this step. Basically, you need to find a connector to link between your website and your CRM. This connector is known as an API (Application Program Interface). Essentially, it's a tool that enables data transfer between your website and CRM.
The great thing is, that a simple Google search should give you plenty of options. The bigger CRMs out there have already created APIs for linking up with the biggest CMS platforms on the market. The Google portion of this step is simply about checking the legitimacy of the API to ensure it's appropriate for your website because nobody wants to download something dodgy into their system.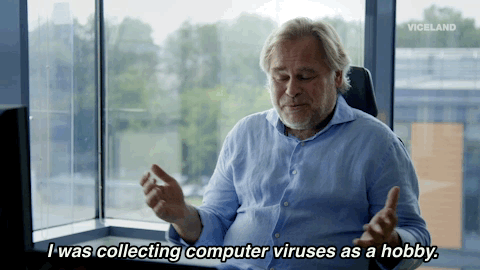 Let's take a look at a quick example here. Say your website is on the WordPress platform (CMS) and you're using HubSpot as your CRM. Search for 'HubSpot WordPress API' or something similar, and you should get some information such as this:
As you can see, the first search result is from the official HubSpot website, so you can be pretty confident that it's legit.
4. Find the plugin on your CMS
Your Google search results don't just tell you if an API exists, but it should also give you further instructions on how to do the installation. However, we'll go over the basics just in case. Remember, every plugin will be slightly different so you may have slightly different steps to follow.
Using our WordPress example, go to the left menu, locate 'Plugins', and select 'Add New'.
Naturally, this will look different if you're using Shopify, Wix or another CMS. But the basics are the same – find the part of your CMS where you can install new plugins.
5. Choose your plugin
Search for HubSpot (or your particular CRM) on the plugin screen, and you'll be given plenty of options to choose from. For example, in the image below, you'll see the first option is the official plugin from HubSpot.
Before we rush ahead to the next step, we should just mention another option you've got here, which is to only link the contact form of your website to your CRM.
If you look at the image below, you'll see there are also plugins available to link different contact forms to HubSpot, such as Contact Form 7. So, if you don't want to link your entire website to your CRM, you don't have to. However, you'll gain a whole lot more functionality by linking the whole website to the CRM.
The choice is yours, but realistically, if you're linking one small part of your website to your CRM, and there's a perfectly good plugin available to link the whole website, why wouldn't you? It's kind of like being offered 2 of something for the price of one. You might not need 2 right now, but you'll probably use them later.
6. Install and connect
We won't go into too many details right here because every plugin is slightly different, and as we mentioned, every CRM and CMS combination is slightly different. But the main process is the same.
Once you're satisfied that you have the right plugin, click 'Install' and let the system do its thing. As part of the installation and setup process, you'll need to log in to your CRM, so make sure you've got those credentials handy.
For WordPress users, note that the installation process may not guide you through to the full setup. If not, simply go to your left-hand menu again, and this time look for 'HubSpot' (or your CRM). Click that, and you'll open up all of the settings where you can finish setting everything up.
And, you're done!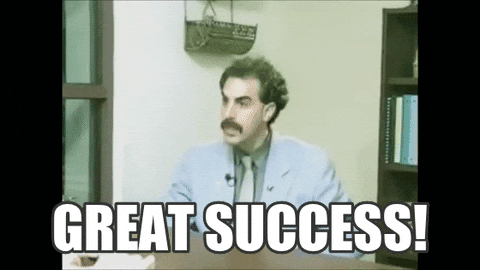 If you don't already have a CRM
We've got to cover all bases here, so let's imagine you don't already have a CRM, but you're looking for one. If you're keen on full website integration, it might pay to do some research.
Again, let's say you use WordPress as your CMS. While there are several things to consider when choosing a CRM, one might be how well it integrates with WordPress. As we said, most of the big CRMs will already have great plugins for every major CMS. But it's still worth double-checking.
The steps for finding and installing these plugins are exactly the same, you just need to find and purchase a CRM first.
Ready to link your systems – or terrified?
Playing around in the back end of your website can be daunting if you're not too tech-savvy. Don't worry, this is normal!
If you're not confident adding plugins and fiddling around with your CMS, your website developer should be able to help you out. And if you don't have a good website developer you can rely on, then we might just know one who could help! 😉
We link systems and streamline business platforms every day, so if you're keen to improve the way you operate, we'd love to have a chat. Contact us today to find out how we can help!